In Loving Memory of
US Army Specialist
Jason Edward Cooper
4/16/82 - 7/14/05

Jason left us on July 14, 2005 due to untreated post traumatic stress disorder caused by his time in Iraq from Dec 2003 to March 2005. Jason's death left behind many broken hearts, but during his lifetime he loved many and lived life to the fullest.

Thank you to all visitors! The family appreciates your condolences and well wishes and memorial candles lit in honor of Jason.
"A Man is Not Dead Until He is Forgotten"



In Loving Memory
Jason Edward Cooper
April 16, 1982 - July 14, 2005





If you have a veteran or service member who you believe has PTSD, get them help as soon as possible. Make sure you also educate yourself on PTSD and establish a strong support base for the veteran. No one wants to see any more of our brave veterans senselessly ending their lives or suffering because of a poor mental health care. Support the troops and never forget our veterans.


Jason served proudly with the Army Reserve 308th Quartermaster Unit at Log Base Seitz near the Baghdad airport. Jason was a warlock team member. As told to me by a fellow soldier who served at Log Base with Jason :

"Warlocking was worse. From my experience the people that were on Warlock and gun truck crews had the worse PTSD in our company.

Warlocks were dedicated escorts. A band of 3-4 soldiers that rode in an armored humvee that was armed to the teeth and there for a fight. Anytime a convoy of vehicles went anywhere in Iraq, warlocks had to be present. Usually one truck went 100 meters ahead of the convoy to look for danger and be the point of attack for ambushes. Another went 100 meters behind the convoy to prevent car bombers from driving from behind the convoy and blowing it up. If there were enough warlock crews, there might be a couple of vehicles in the middle spaced out to provide firepower and protection for the center of the convoy.

The young guy in the arms room with me was a warlock and the stories he passes on are not pleasant. They had IED's go off mere tens of yards from them, received direct fire, killed numerous assailants over their time and had to also stop many a convoy because they spotted IEDs along the route. Inevitably once the convoy was stopped the shit happened, because that was how the insurgents planned ambushes. Get the convoy to stop by planting an obvious bomb and then blow the hell out of them with guns and mortars when they stopped moving and became easy to hit. "



The point is PTSD is real.

If you are a veteran needing help with PTSD, please look at the following links. We are here to help you! Suicide is a permanant solution to a temporary problem.

Just because you left the war, doesn't mean you left it behind.


National Center for PTSD
www.ncptsd.va.gov

Military.com
http://www.military.com/PTSD

Here's a list I have compiled over the last year. Don't think Jason is the only one lost to PTSD! MANY OF OUR BRAVE VETERANS ARE NOT RECEIVING THE CARE THEY DESERVE! AS I HAVE SAID BEFORE WELFARE RECEIPANTS RECEIVE BETTER HEALTHCARE THAN OUR VETERANS.
DO NOT LET THIS HAPPEN ANY MORE! CONTACT YOUR SENATOR AND DEMAND HELP!
Please say a prayer for the familes of these veterans who felt there was no help and ended their lives.

Iraq & Afghanistan Fallen Hero's

These soldiers were lost to suicide due to untreated post traumatic stress disorder. They will never be accounted for by the military, but they are fallen hero's!


2003

4/4/2003 THOMAS STROH 21 FORT LEWIS, WA
6/16/2003 JOSEPH SUELL IRAQ OVERDOSE
7/3/2003 CORY SMALL 20 IRAQ GUNSHOT
7/4/2003 JAMES CURTIS COON 36 WALTER REED HANGING
10/3/2003 KYLE WILLIAMS 21 ARIZONA GUNSHOT
12/12/2003 JEFFREY BRAUN 19 IRAQ GUNSHOT

2004
1/12/2004 ALEXIS SOTO-RAMIREZ 42 WALTER REED HANGING
1/13/2004 JEREMY SEELEY 28 KY POISONING
2/1/2004 BOYD WICKS JR WILMINGTON, DE
3/9/2004 EDWARD BRABAZON 20 IRAQ GUNSHOT
3/13/2004 WILLIAM HOWELL 36 COLORADO GUNSHOT
3/19/2004 BRANDON RATLIFF COLUMBUS, OH GUNSHOT
3/21/2004 KEN DENNIS 22 RENTON, WA HANGING
6/22/2004 ADAM KELLY LAS VEGAS, NV GUNSHOT
6/22/2004 JEFFREY LUCEY 23 BELCHER, MA HANGING
7/1/2004 ANDREW V. HANGING
8/7/2004 DAVID POTTER 22 IRAQ NCW
8/18/2004 DAVID GUINDON 48 MANCHESTER,NH GUNSHOT
9/1/2004 ANDRE MCDANIEL 40 COLORADO SPRINGS, CO GUNSHOT
9/5/2004 MICHAEL TOROK 23 ILLINOIS STABBING
10/10/2004 BRIAN MCKEEHAN 37 FORT EUSTIS HANGING
11/5/2004 MICHAEL PELKEY FORT SILL, OK GUNSHOT
12/1/2004 JEFFREY SLOSS 33 SC GUNSHOT
12/6/2004 CURTIS GREENE 25 FORT RILEY

2005
1/1/2005 MARK WARREN 44 IRAQ
1/1/2005 ANDRES RAYA 19 CALIFORNIA SBC
2/3/2005 RICHARD CORCORAN 34 FORT BRAGG GUNSHOT
2/8/2005 JEFFREY HENTHORN 25 IRAQ GUNSHOT
2/28/2005 STEVEN MICHAEL LOGAN 26 DELAWARE
3/2005 SAMUEL LEE 20 IRAQ GUNSHOT
4/3/2005 MARK STEPHEN DOBSON 41 IRAQ HANGING
4/17/2005 DOMINIC CAMPSI 29 PA
4/21/2005 ROBERT GUY 26 IRAQ GUNSHOT
5/23/2005 KYLE HEMAUER 21 AFGHANISTAN GUNSHOT
6/1/2005 COLONEL TED WESTHUSING 44 BIAP, IRAQ GUNSHOT
6/11/2005 RIGOBERTO NIEVES 32 FORT BRAGG GUNSHOT
7/14/2005 JASON COOPER 23 DES MOINES, IA HANGING
7/19/2005 BRANDON FLOYD 30 FORT BRAGG GUNSHOT
7/26/2005 LESLIE FREDERICK 23 TACOMA GUNSHOT
7/30/2005 JASON SCHEUERMAN 20 GUNSHOT
8/1/2005 SAXXON RECH 20 LYNDEN, WA
8/1/2005 STEPHEN SHERWOOD 35 FORT COLLINS, CO GUNSHOT
8/1/2005 ROBERT DECOUTEAUX 24 NY GUNSHOT
8/1/2005 ROBERT HUNT 22 HOUSTON HANGING
9/16/2005 BERNARDO RATLIFF 53 COLUMBUS, OH GUNSHOT
10/1/2005 JAMES JENKINS 23 SAN DIEGO
10/31/2005 DEBRA BANASZAK 35 IRAQ NCW
11/24/2006 TIMOTHY BOWMAN 23 ILLINOIS GUNSHOT
12/1/2005 JEFFREY LEHNER 40 CA GUNSHOT
12/5/2005 CHRIS FORCUM 20 OREGON GUNSHOT
12/22/2005 JOSHUA OMVIG 22 GRUNDY CENTER, IA GUNSHOT

2006
1/16/2006 DOUGLAS BARBER 37 ALABAMA GUNSHOT
2/3/2006 CHARLES CALL 30 WEST VIRGINIA GUNSHOT
2/20/2006 UNKNOWN 36 ST LOUIS GUNSHOT
3/2006 TINA PRIEST 21 IRAQ GUNSHOT
3/6/2006 GREG BRAUN 26 WISCONSIN GUNSHOT
3/6/2006 UNKNOWN 23 PENN GUNSHOT
3/16/2006 UNKNOWN WISCONSIN
4/6/2006 ERIC RYAN GROSSMAN 22 CALIFORNIA RAN INTO TRAFFIC
4/26/2006 DYLAN MEYER 20 AUGUSTA, GA
5/9/2006 MARY GENTILE LACEY, WA HANGING
5/30/2006 DAVID FICKEL 25 MN GUNSHOT
7/25/2006 ANDREW VELEZ 22 AFGHANISTAN GUNSHOT
10/1/2006 ZACHARY BOWEN 28 NEW ORLEANS JUMP
11/18/2005 MICHAEL DICKEY 25

2007
1/2007 JESSICA RICH 23 COLORADO CAR
1/16/2007 JONATHON SCHULZE 25 MINNESOTA HANGING 1/17/2007 MICHAEL BRAMER 23 MORTH CAROLINA GUNSHOT
1/25/2007 JUSTIN BAILEY 27 CALIFORNIA OVERDOSE
3/4/2007 CHRIS DANA 23 MONTANA GUNSHOT







Everyone, please support this soldier, Shane Bernskoetter, he served with Jason in Iraq at Log Base Seitz. He has published a book about their experience. You can purchase it at
www.survivingtwilight.com



Plunge into the life of a young Army Reserve soldier as he leaves his civilian life behind to deploy to Baghdad, Iraq in support of Operation Iraqi Freedom. The journey begins in Fort Riley, Kansas and continues at Log Base Seitz, the base where Sergeant Bernskoetter spends the next year fixing weaponry and trying to stay alive one day at a time.
Relive Sergeant Bernskoetter's experiences through vivid daily journal entries detailing life deep in the heart of a country torn by hatred and violence. Join him on this trip into terrifyingly unfamiliar territory and straight into a year of darkness, as only he can tell it.




The soldier stood and faced God,
Which must always come to pass.
He hoped his shoes were shining,
Just as brightly as his brass.

"Step forward now, you soldier,
How shall I deal with you?
Have you always turned the other cheek?
To My Church have you been true?"

The soldier squared his shoulders and said,
"No, Lord, I guess I ain't.
Because those of us who carry guns,
Can't always be a saint
I've had to work most Sundays,
And at times my talk was tough.
And sometimes I've been violent,
Because the world is awfully rough.

But, I never took a penny,
That wasn't mine to keep...
Though I worked a lot of overtime,
When the bills got just too steep.

And I never passed a cry for help,
Though at times I shook with fear.
And sometimes, God, forgive me,
I've wept unmanly tears.

I know I don't deserve a place,
Among the people here.
They never wanted me around,
Except to calm their fears.

If you've a place for me here, Lord,
It needn't be so grand.
I never expected or had too much,
But if you don't, I'll understand.

There was a silence all around the throne,
Where the saints had often trod.
As the soldier waited quietly,
For the judgment of his God.

"Step forward now, you soldier,
You've borne your burdens well.
Walk peacefully on Heaven's streets,
You've done your time in Hell."

Author Unknown





Video of Jason during boot camp graduation

http://www.youtube.com/watch?v=1cavb3MvAKg

Jason's MySpace page, take a look
www.myspace.com/ateasesoldiercooper


Background music by 4th25 Live from Iraq Track 4
Matter of Time

Link to article about Jason. Most discussed article on Alternet with 231 comments
http://www.alternet.org/rights/39159/?comments

Link to article printed in DSM Register about Jason

http://www.desmoinesregister.com/apps/pbcs.dll/article?AID=/20060521/NEWS11/605210341/1001/rss01







Joshua Omvig Suicide Prevention Act introduced to house by Sen. Boswell. Joshua was an Iowa soldier who took his life Dec 2005 after serving in Iraq.
http://boswell.house.gov/article.asp?id=511

88 active duty soldiers killed themselves in 2005.
The Pentagon does not yet have figures on military suicide rates for 2006.
http://publicbroadcasting.net/opb/news.newsmain?action=article&ARTICLE_ID=947271&sectionID=1



Jason Sanders during interview with CNN. Notice the sunbeam on the car.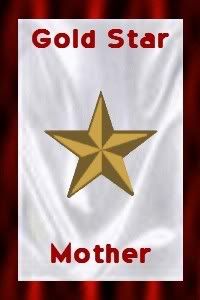 This memorial website was created in the memory of our loved one, Jason Cooper who was born in Chariton, Iowa on April 16, 1982 and passed away on July 14, 2005 at the age of 23. We will remember him forever.



Jason served in Baghdad, Iraq from March 03 to March 05. We are extremely proud of his service to the United States Army Reserve. But Jason was so much more than a soldier. He was artistic, funny and oh, so athletic. He loved to perfect his martial arts moves, pull stunts on his motorcyle and see how many spins he could complete in his dives from the high dive or drive the girls crazy on the dance floor. Jason had seen many places around the world once he joined the USAR, but home was where he wanted to be. Just playing PS2 with his little brother or catching a quick game of roller hockey was his happiest moments in life. I hope to share these moments of Jason's life here along with you and to always keep his spirit alive within us.

An Angel Named Jason Once Called Me Mom
Terri


Click here to see Jason Cooper's

Family Tree
| | |
| --- | --- |
| Tributes and Condolences | |

To Jason


Jas,Mother's Day came and went and it was so hard not to hear from you. You always had something that you were so proud to give me. I still have petals from the pink roses you sent while still in training or all the drawings you loved to ... Continue >>

A Letter to the Editor Published in Chariton Newspaper


To The Person Who Didn't Sign Their Letter; It is nice to know that someone took the time to notice and to speak their opinion. But since you were unwilling to sign your letter, I am left to respond to this matter publicly. So I thank ... Continue >>

WHAT JASON BELIEVED IN




I support our troops




JASON YOUR STILL HERE


JASON, I THINK ABOUT YOU EVERY DAY, YOUR STILL HERE IN MY HEART, YOUR JUST ON A FANTASTIC VOYAGE RIGHT NOW, THE REST OF US WILL CATCH UP TO YOU SOMEDAY.. I MISS YOU SO SO SO MUCH, ITS SO HARD KNOWING I CANT CALL YOU, HEAR YOUR VOICE, SEE YOUR SMILE A... Continue >>
Happy Birthday Son Read >>
For Jason & Terri Read >>
porno erotico Read >>
blond porno tube Read >>
Very sad news. Read >>
I was one of the war lock members with him Read >>
Godspeed My Friend... Read >>
DEAR GOD, Read >>
Fair Winds and Following Seas Soldier Read >>
Salute to a hero Read >>
| | |
| --- | --- |
| His legacy | |

Jason's drawing of Jena while in Boot Camp 2003




Emails from Jason while in Iraq 3/20/04




Hey Mama, Im here now, we just got in yesterday. So far its not to bad just a few things we all need to get use to. I would tell you what is going on here but Im not sure If I can talk about it, and it would only make you worry, so lets just pretend that Im on vacation or somthing. =) Anyways the lines for the phones and computers are so much better, the food is good and a lot of it.. our base is conected to Baghdad International Airport (BIAP) is what we call it.... and on the other side of us is some city not sure of the name... but its where the Bath Party headquarters is and about 550,000 pissed off Iraqis live..... So our convoy went ok, we stoped on the highway for 4 hours yesterday because of 3 IED's that means there were some explosive's on the road, but they cleared it out and we watched some Apache Hellicopters fly around and do some stunts for 3 hours... They kicked ass..... But were here and I have checked out some of the stuff on base, there are hot showers, running water for toilets, the gym is nice and they have a punching bag for me to keep up on my martial arts, I also hope to be buff when I come home. well I need to go so I will try to talk to you later. love you..... tell Mickster I said HEY HEY HEY, I'm whats happnen... thats my new word.. =) Love you guys, Bye Jason

Jason's drawing of his shoe at age 10




Email to Mick from Jason July 18, 2004


Hey lil'pimp juice... lol! whats up bro? I heard your a lil' wanna be me... hehehe... So you exctied that I come home on the 22... I leave here on the 21 but since its so far away I wont be back until the 22... I'll call mom and let her know about when I should be at the airport if you guys are wanting to be there.... Hey what you think about going to Six Flags for 2 days? sound like fun? I cant wait, we are going to have a blast... ride coasters, look at some females ;) it should be fun... I may have to take you down town with me some night... Your about that age now, that you should be thinking about going down town when you hit high school... its fun, something to do anyways... but its tight, if you have a bike... =) or a pimp car, we will go down in the car, the girls will think your a stud... well buddy I got to go. I'll see ya soon... love ya..

your big bro..
Jason aka " the white usher " lol!! a few people here call me that cause the way I dance.. oh that reminds me, I'm gonna teach you to dance like me, so you will be a head of the game when you get old enough to go to school dances, and clubs...

Email from Iraq 04/20/2004


Hey Mickster,

I am so glad to have you as my brother, I couldn't have asked for a better, one..
you look up to me like a little brother should but at times I look up to you too..
I have watched you grow up from a little guy, to a young boy and now, almost a teen..
I am happy that I can do the things I do for you, and excited that you are growing up..
From the day you were born till now, I have watched over you, and played your favorite games..
Now that you are older we share the same interests..
I wish you the best 12th birthday, and hope that you will stay strong while I am gone...
Keep an eye on Mom and Jena for me.. I will be home soon.. Don't worry about me, I am a soldier,
and trained to survive.. I went to the best training facility the Army has, so I will not fail..
Have the best birthday and summer, I will be thinking about you every day, and see you when I get
home... I love you, you are more than my lil' bro you are my best friend...

Happy 12th Birthday Mick....... Love your Bro Jason aka "lil'coop"


Jason's Photo Album
HEIDI & JASON AT COCONUT JOES
/%=page.GetMemoryBookLinkForPageBottom()%>